Category
:
Arcane Societies
From Kook Science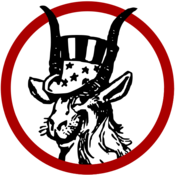 Being a collection of Secret Societies, Fraternal Fellowships, Esoteric Orders, and other formal (and informal) enterprises of arcane character, and of the persons responsible for their character, composition, and chartering. This includes the serious-minded mystic societies of ancient lineage offering true initiation into the moral mysteries, as well as bawdy entertainment degrees, mutual insurance fellowships just playing along, occultic political organisations, and orders that exist(ed) principally as mail-order correspondence courses.
Subcategories
This category has the following 20 subcategories, out of 20 total.
Pages in category "Arcane Societies"
The following 200 pages are in this category, out of 251 total.
(previous page) (
next page
)
(previous page) (
next page
)
Media in category "Arcane Societies"
This category contains only the following file.