Category
:
Free Energy
From Kook Science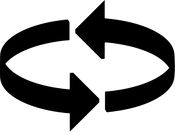 Being a collection of machines that are intended to demonstrate the production of Free Energy, Self-Motive Power, and Perpetual Motion, and of the persons who invented and promoted such machines. As far as is known to us, none of the machines included herein have been known to successfully accomplish what they were designed to do, with the exception of those designed with the pure motive of extracting money from subscribers and investors.
Pages in category "Free Energy"
The following 170 pages are in this category, out of 170 total.
Media in category "Free Energy"
This category contains only the following file.