Joseph Mulhatton
From Kook Science
Joseph Mulhatton

c. 1901

Alias(es)
Colonel Joseph Mulhattan, B. L.; Orange Blossom
Born
1852[i]
Ireland;[ii] or Pittsburgh, Pennsylvania[H]
Died
5 December 1913 (65) [1]
Kelvin, Pinal Co., Arizona
Burial
Kelvin Cemetery, Kelvin, Az.
Alma mater
Honorary degree of B. L. (Boss Liar) awarded by "leading universities and newspapers of the country."
Joseph Mulhatton (sometimes spelled Joseph Mulhattan; c. 1852 - December 5, 1913) was an American travelling hardware salesman, miner, and serial hoaxer, credited as the author of a multitude of fabricated stories that were widely published in local, American national, and international newspapers as legitimate news, including: alleged plans to have George Washington's petrified remains put on public display at Washington Monument; the exploration of an enormous underground river beneath Birmingham, Alabama; the fall of the largest meteor ever known; the calculation of the precise location of the Star of Bethlehem; an invisible moon thirty-thousand miles from the Earth; a lost pyramid and the golden treasures of an extinct race in Kentucky; hemp-harvesting monkeys and a plan to import them in huge numbers; and the discoveries of the Magnetic Saguaro Cacti of Arizona and the Arbor Diaboli (Devil Tree) of Mexico. He was frequently compared to Ananias, the Biblical figure of Acts 5 who was struck dead for lying, and in later years to Raspe's Baron Munchausen character, amassing an impressive array of headline titles from "Prince of Prevaricators" to "Monarch of Mendacity."
Timeline
A work in progress.
"I paved the way for all the present great enterprises of modern journalism."
Joseph Mulhatton, Letter to Arizona Republic (27 Aug. 1898)[2]
1870
Cetewayo, King of Zululand, Born in Pennsylvania
"A Remarkable Story. A NATIVE OF UNIONTOWN, PA, TURNS UP AS CETEWAYO, KING OF ZULULAND.", Bedford Co. Press and Everett Press (Everett, PA): 1, 22 July 1870, https://www.newspapers.com/newspage/325892376

 

— in which Mulhattan, a.k.a. Orange Blossom, claims Cetewayo (Cetshwayo kaMpande) of Zululand was born Charles Manaway at Uniontown, Fayette Co., Pa. on 8 March 1838.
1875
Exhibition of George Washington's Remains
Mulhatton encourages the exhibition of George Washington's remains at the Centennial Exposition in Philadelphia, Penn.
"CENTENNIAL GONE MAD.", Norfolk Virginian (Norfolk, VA): 2, 14 Nov. 1875, https://www.newspapers.com/newspage/605156959, "One Joseph Mulhatton, of Pennsylvania, writes the Herald to suggest that George Washington's body should be [dug] up, carried to Philadelphia, and put on exhibition at the Centennial."

 

"the appalling Joseph Mulhatton, of Pittsburg, who is crazy over a project to exhibit the bones of George Washington at the Centennial.", Evening Star (Washington, D.C.): 2, 21 Dec. 1875, https://www.newspapers.com/newspage/145368861/

 
1876
Mulhatton's campaign to have Washington's remains put on display continues.
1877
George Washington's Petrified Remains
George Washington's 103 Year Old Son
Mulhattan claims George Washington has a living son, aged 103, resident in Washington, Pa.
Brief bio. note.
1878
Grand Crystal Cave of Glasgow Junction, Ky.
Mulhattan's Glasgow Junction Cave story, a precursor to his Birmhingham Subterranean River story of 1884.
"A WONDERFUL CAVE. The Discovery Made by a Poor Farmer Near Glasgow. Subterranean Roads 23 Miles Long, and Rivers Navigable for Fourteen Miles.", St. Louis Post-Dispatch (St. Louis, MO): 5, 22 June 1878, https://www.newspapers.com/newspage/137666148/

 

"Glasgow Junction, Ky.", Memphis Evening Herald (Memphis, TN): 1, 22 June 1878, https://www.newspapers.com/newspage/586692670

 

"Greater Than the Mammoth.", Cincinnati Daily Star (Cincinnati, OH): 1, 22 June 1878, https://www.newspapers.com/newspage/171819749/

 
1881
New Volcano Forms in Ohio Co., Ky.
1882
Prehistoric Masonic Cave at Leitchfield, Ky.
"A DISTINGUISHED resident of Louisville gets the following nice notice from the Springfield (Mass.) Republican", Courier-Journal (Louisville, KY): 4, 21 Mar. 1882, https://www.newspapers.com/newspage/30209808/, "There is a liar named Joseph Mulhattan, who for seven years has been deceiving the newspapers and the people with stories of crimes which were never committed, and discoveries which were never made. His latest 'hoax,' as he calls it, was the description of a wonderful cave at Litchfield, Ky., a cave of marvelous size and dazzling beauty, containing hieroglyphics, pyramids and Masonic emblems of great scientific value. Then he wrote other articles telling of the vast crowds which flocked to the cave and were dumbfounded with the wonders of it. Not a few persons, it is said, traveled many miles to see the cave, wasting more time and money than they could well afford. All this is very gratifying to the liar, who appears exceedingly proud of his feats in falsehood. He has earned the high distinction of being the most stupendous liar in the South, and he is certainly as mean as any out of jail."

 
1883
Meteor Fall in Texas
(Some reports of the Texas Meteor add a note that Mulhatton claimed to have "sold the Mammoth Cave to be shipped to England.")
Bio. note
"JOE MULHATTAN. The Great Kentucky Liar Recounting His Literary Triumphs.", St. Louis Post-Dispatch (St. Louis, MO): 7, 27 Aug. 1883, https://www.newspapers.com/newspage/137791806/

 

— in which Mulhattan boasts to having established "novelistic journalism," relating his beginnings writing for the Pittsburgh Leader, to which he contributed "stories of marvelous oil wells, of romantic highway robberies, and things of that kind," and later the Big Clifty fight, the Cave at Glasgow Junction "with navigable rivers, mummies 2,000 years old, and a hundred other marvelous things," and a Leitchfield story "about the finding of Masonic emblems that had been buried for thousands of years, showing a prehistoric race of Masons." (Mulhattan would later recycle both the Glasgow Junction Cave and the Leitchfield story in the Birmingham Underground River story a year later.)
1884
Great Subterranean River at Birmingham, Ala.
"UNDERNEATH US. The Great Kentucky Scientist and Cave Expert Gives His Impressions of Our Subterranean River.", Daily Journal (New Bern, NC): 2, 31 Aug. 1884, https://www.newspapers.com/newspage/59201244

 

— in which Mulhattan fabricates the story of an underground river beneath Birmingham, Alabama, "greater in volume than the Mississippi," as well the remnants of a prehistoric peoples, who left in the cave "numerous articles of bronze, also statuary, numerous masonic emblems, and mummies with sandals on their feet — all in a perfect state of preservation," the fossils of prehistoric marine animals, including an Ichthyosaurus, and eyeless sea-creatures, reptiles, and amphibians.
National Drummer Party Candidate
1887
Monkey-Harvested Hemp in Madison Co., Ky.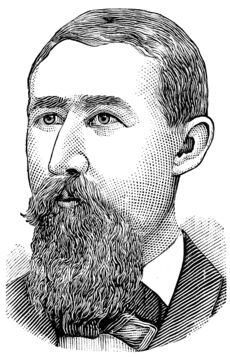 1888
Cunningham's Anti-Serpent Electro-Toxic Lotion
Discovery of an Invisible Moon
1889
Finger-Cutting Duel at Taos, New Mexico
1890
Arbor Diaboli of Mexico
1891
"COLONEL MULHATTON. The King of Liars Chats with a Kansas City Reporter. Of Course, Nobody Believes Him, But Here Is What He Said — That Wonderful Pike County (Ky.) Cave and the Huge Texas Meteor.", Wilmington Messenger (Wilmington, NC): 7, 18 Feb. 1891, https://www.newspapers.com/image/53999526/

 

— in which Mulhatton takes credit for a story about a cave in Pike County, Ky., "three miles long and a mile wide," including one chamber "lined with the richest of gold quartz" and another with "diamonds and rubies" that "sparkled like the stars in the firmament," in which were found a "score of mummies" said to be "eighteen feet long and having red hair all over."
Mulhattan was reported as having spent time at an insane asylum, later claimed to have been either to deal with alcoholism, or, if you believe the story, a head injury that left bone penetrating his brain.
"MULHATTAN RELEASED. Says He Will Be Better When Gets Something To Eat. Characteristic Interview With the Champion Ananias As He Leaves the Prison.", Courier-Journal (Louisville, KY): 5, 23 Apr. 1891

 

"Mulhattan in a Fair Way for Recovery", Dubuque Daily Herald (Dubuque, IA): front, 10 May 1891, https://newspaperarchive.com/dubuque-daily-herald-may-10-1891-p-1/, "Joseph Mulhattan, of national fame as a newspaper writer, who recently had brain trouble in Chicago, is here under surgical treatment and is in a fair way of recovery. It was discovered by trephining the skull that a portion of the bone was penetrating the brain. The bone was carefully removed and the patient is now doing well."

 
Accused of theft in Pittsburgh, Pa., and later acquitted.
1893
Mulhatton's mother is reported as having been impoverished and receiving funds for her care.
Mulhatton is reported as having acquired placer claims in the area of the Rio Chama in New Mexico.
1895
Mulhatton is reported to have tramped by rail from Arizona to Los Angeles, on the way to San Francisco.
1896
Mulhatton encourages Kentuckians to mine in Arizona, and a visit from his sister.
"Looking for Mines.", Tucson Citizen (Tucson, AZ): 1, 16 July 1896, https://www.newspapers.com/newspage/580095159

 

"Mrs. H. A. Ledlie, of San Francisco, a sister of Mr. Jos. Mulhatton, is in the city, as a guest at the Orndorff.", Arizona Weekly Citizen (Tucson, AZ): 4, 18 July 1896, https://www.newspapers.com/newspage/39782079/

 
1897
Mulhatton at the Ripsey Mines in Pinal Co., Arizona
1898
Mulhatton still mining in Arizona.
1899
Magnetic Saguaro Cactus of Arizona
1900
Mulhatton the Maniac?
Mulhatton was reported as having been confined at the Arizona Hospital for the Insane, apparently after suffering hallucination that he killed a man.
"Some three weeks ago Joseph Mulhatton was brought from Kelvin and placed in the county hospital, laboring under an hallucination that he had killed somebody.", Florence Tribune (Florence, AZ): 3, 24 Nov. 1900, https://www.newspapers.com/newspage/174862041

 

"CHAMPION LIAR IS CRAZY - Joe Mulhatton, Modern Munchausen, is Confined in an Arizona Asylum", Los Angeles Evening Post-Record (Los Angeles, CA): 1, 26 Nov. 1900, https://www.newspapers.com/newspage/677832437

 

"MULHATTON A MANIAC. Noted Fake Writer Now In the Arizona Insane Asylum.", Los Angeles Times (Los Angeles, CA): 3, 26 Nov. 1900, https://www.newspapers.com/newspage/379983932

 
1901
Mulhatton was released from the asylum.
"TOLD BY A NEAT LIAR. CHARACTERISTIC STORIES OF JOE MULHATTAN. The Poor Fellow Is Now in a Madhouse — Never Told Lies That Did Anyone Personal Injury — The Natural Fountain.", Silver Messenger (Challis, ID), 26 Feb. 1901, https://chroniclingamerica.loc.gov/lccn/sn88056158/1901-02-26/ed-1/seq-2

 

"BIGGEST LIAR IN THE WORLD - Joe Mulhatton Leaves Insane Asylum - Latest Plan to Make a Seaport of Phoenix - Mulhatton Has Now Determined to Stick to the Truth and Live Down His Reputation as the Prince of Liars — Many of His Wild Tales Entertained the Newspaper World", Los Angeles Herald (Los Angeles, CA): 4, 18 Mar. 1901, https://cdnc.ucr.edu/?a=d&d=LAH19010318.2.68&srpos=53&e=-------en--20--41-byDA-txt-txIN-%22Mulhatton%22-------1

 

"NEW MULHATTON TALES - Some Imaginative Flights Heretofore Unprinted.", Arizona Republic (Phoenix, AZ): 4, 22 Mar. 1901, https://www.newspapers.com/newspage/42169842

 

— in which Mulhatton claims credit for the Texas Meteor story (and denies credit for a lake of hair dye in Texas), and a story about a battle between Martians and inhabitants of unnamed planets close to Mars - or perhaps moons - which the Martians won, and Mulhatton suggests H. G. Wells may have been inspired by. He further relates some stories that no editor picked up: one tale he claims was told him by a Sioux about a "strange tribe of Indians nearly white in color and Egyptian-like in manners" that lived underground in Wisconsin, having been "held there by the Sioux, whose traditions told of the coming of the tribe ages before"; another about a "creature half fish and half snake, a monster the size of a whale, which lived on a northern Wisconsin Lake".
1902
"STILL LIVING. Joe Mulhattan, the Famous Kentucky Munchausen, Is Engaged in the Mining Business Out in Arizona", Hopkinsville Kentuckian (Hopkinsville, KY): 3, 25 Nov. 1902, https://chroniclingamerica.loc.gov/lccn/sn86069395/1902-11-25/ed-1/seq-3

 

"Joe Mulhatton, the boss liar of the present generation is in jail as a common drunk in Jeffersonville, Indiana.", Weekly Journal-Miner (Prescott, AZ): 4, 24 Dec. 1902, https://www.newspapers.com/newspage/39805507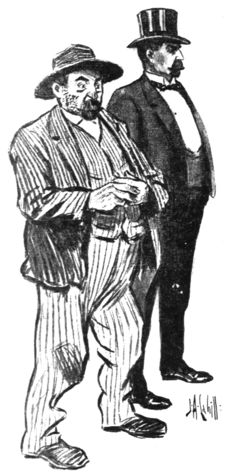 1904
Mulhatton was reported to have been arrested at San Francisco, Cal., for the theft of a coat, caught by police while giving a lecture on phrenology at a Salvation Army gathering.
1905
Mulhatton's brother, Robert Allen, was reported to have sought him out in Arizona.
1908
Mulhatton as a miner, working from his plot at Dagger Well, near Kelvin, Az.
1909
Mulhatton's brother, Robert, reported as having been arrested and held for 20 days on a vagrancy charge.
1911
1912
Self-Nomination for Presidency
1913
Reading
Herringshaw, Thom. W. (1888), "Joe Mulhattan", The Biographical Review of Prominent Men and Women of the Day, Chicago: Gehman, p. 332-335, https://babel.hathitrust.org/cgi/pt?id=uc2.ark:/13960/t5z60cr86&view=1up&seq=336

 

"ONE OF MOST FAMOUS REPORTERS MADE HIS HOME IN THIS CITY", Arizona Republic (Phoenix, AZ): 31, 28 Dec. 1920, https://www.newspapers.com/newspage/119238380

 

Wright, Laura, Joe Mulhatton: The Appalachian Baron Munchausen, vacreeper.com, http://vacreeper.com/joe-mulhatton/

 
A Survey of Hoaxes
Notes
↑

Joe Mulhatton also appears in Pinal County voting records, giving a birth year of 1852.

↑ There is a Joseph Mulhatton of Irish nationality, alongside mother Bridget, brothers Edward and Robert, and sister Helena, on a New York Passenger list dated to 1856, https://www.familysearch.org/ark:/61903/3:1:939V-R79N-LY, the family having come to America aboard the Constellation; he is listed as having been 5 at the time.
References
↑ "Most Artistic Liar in the World Drowns in River in Arizona", El Paso Herald (El Paso, TX): 1, 1913-12-09, https://chroniclingamerica.loc.gov/lccn/sn88084272/1913-12-09/ed-1/seq-1/, "Phoenix. Ariz., Dec. 9. News of the drowning of Joe Mulhatton, which occurred at Kelvin last Friday, has brought to mind the fact that for years he was regarded as the biggest and most artistic liar in the United States. He was proud of that reputation."

 

↑ "PHOENICIANS AT LONG BEACH. Joe Mulhatton Transmits a Couple of Society Notes.", Arizona Republic (Phoenix, AZ): 4, 27 Aug. 1898, https://www.newspapers.com/newspage/168553253/