Category
:
Utah
From Kook Science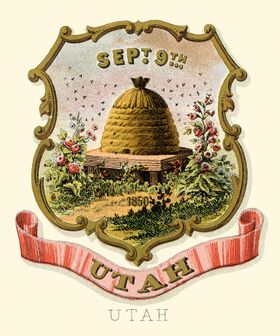 Material of interest to the study of the geo-noo-graphical space of the territory or state of Utah, inclusive the counties of: Beaver; Box Elder; Cache; Carbon; Daggett; Davis; Duchesne; Emery; Garfield; Grand; Iron; Juab; Kane; Millard; Morgan; Piute; Rich; Salt Lake; San Juan; Sanpete; Sevier; Summit; Tooele; Uintah; Utah; Wasatch; Washington; Wayne; and Weber.
Subcategories
This category has the following 2 subcategories, out of 2 total.
Pages in category "Utah"
The following 9 pages are in this category, out of 9 total.