Category
:
Wyoming
From Kook Science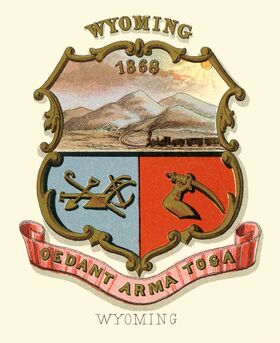 Material of interest to the study of the geo-noo-graphical space of the territory or state of Wyoming, inclusive the counties of: Albany; Big Horn; Campbell; Carbon; Converse; Crook; Fremont; Goshen; Hot Springs; Johnson; Laramie; Lincoln; Natrona; Niobrara; Park; Platte; Sheridan; Sublette; Sweetwater; Teton; Uinta; Washakie; and Weston.
Subcategories
This category has only the following subcategory.
Pages in category "Wyoming"
The following 6 pages are in this category, out of 6 total.