Category
:
Mustang
From Kook Science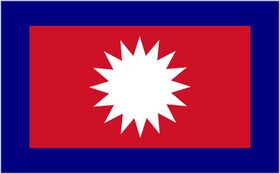 Mustang (as in Kingdom of, District), also known as the Kingdom of Lo, སྨོནཋང, Smon-thang, སྨོནཋང, or Mustāṃg, मुस्तांग, is a territory in the Himalayas. Since 2008, the district has been governed as part of the Federal Democratic Republic of Nepal, having been formerly a dependency of the Kingdom of Nepal.
Subcategories
This category has only the following subcategory.
Pages in category "Mustang"
This category contains only the following page.