ZETATREK
From Kook Science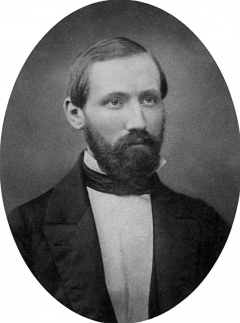 ζ-Trek
"To seek out numeric properties and prime positions;
to boldly prove where no man has proved before!"
Summary: An expedition to conquer the greatest unsolved problem in mathematics - the Riemann Hypothesis. By amateurs across the world. An ongoing workshop presented by Compasswallah. Began Oct. 19, 2011.
Links
• About the ZetaTrek (whatofs and wherefores)
• KNK103: The Crystals of Mt. Zeta
• @fadesingh (the Captain of this mission)
• #ZETATREK (the Twitter hashtag to follow)
• ZetaTrek Basecamp (the Google Doc to follow and review)
• GAP (the software for algebraic calculation) — official page, GGAP front-end program

Recommended Reading
Dyson, Freeman, Birds and Frogs, ams.org, http://www.ams.org/notices/200902/rtx090200212p.pdf

 

Derbyshire, John (2004), Prime Obsession: Bernhard Riemann and the Greatest Unsolved Problem in Mathematics, Plume, http://www.amazon.com/Prime-Obsession-Bernhard-Greatest-Mathematics/dp/0452285259/?tag=apopheniacs-20

 

Gauss, Carl Friedrich; Clarke, Arthur A. (1965), Disquisitiones Arithmeticae, Yale University Press, http://www.amazon.com/Disquisitiones-Arithmeticae-Carl-Gauss/dp/0300094736/?tag=apopheniacs-20

 
Media
Subcategories
This category has only the following subcategory.
Pages in category "ZETATREK"
The following 3 pages are in this category, out of 3 total.
Media in category "ZETATREK"
This category contains only the following file.